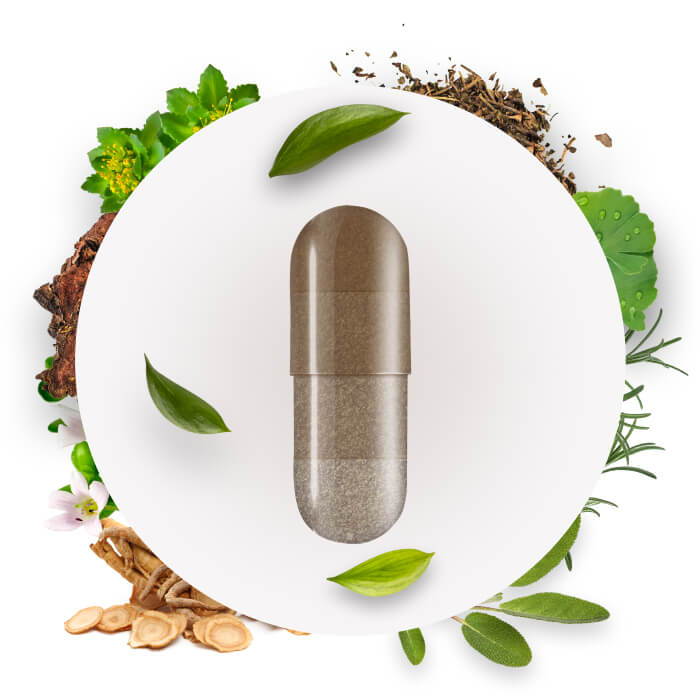 Choline
Contributes to memory,
mood and intelligence.
Rhodiola
Helps the mind to deal
with emotional stress.
Bacopa Monnieri
Supports concentration and
short and long-term memory.
Panax Ginseng
Assists mental performance
and concentration.
B Vitamins
Maintain healthy
psychological function.
Ginkgo Biloba
Associated with enhanced
memory and reactivity.
Rosemary
Historically admired for its
ability to strengthen memory.
Sage
May improve memory,
concentration
and mental
performance.