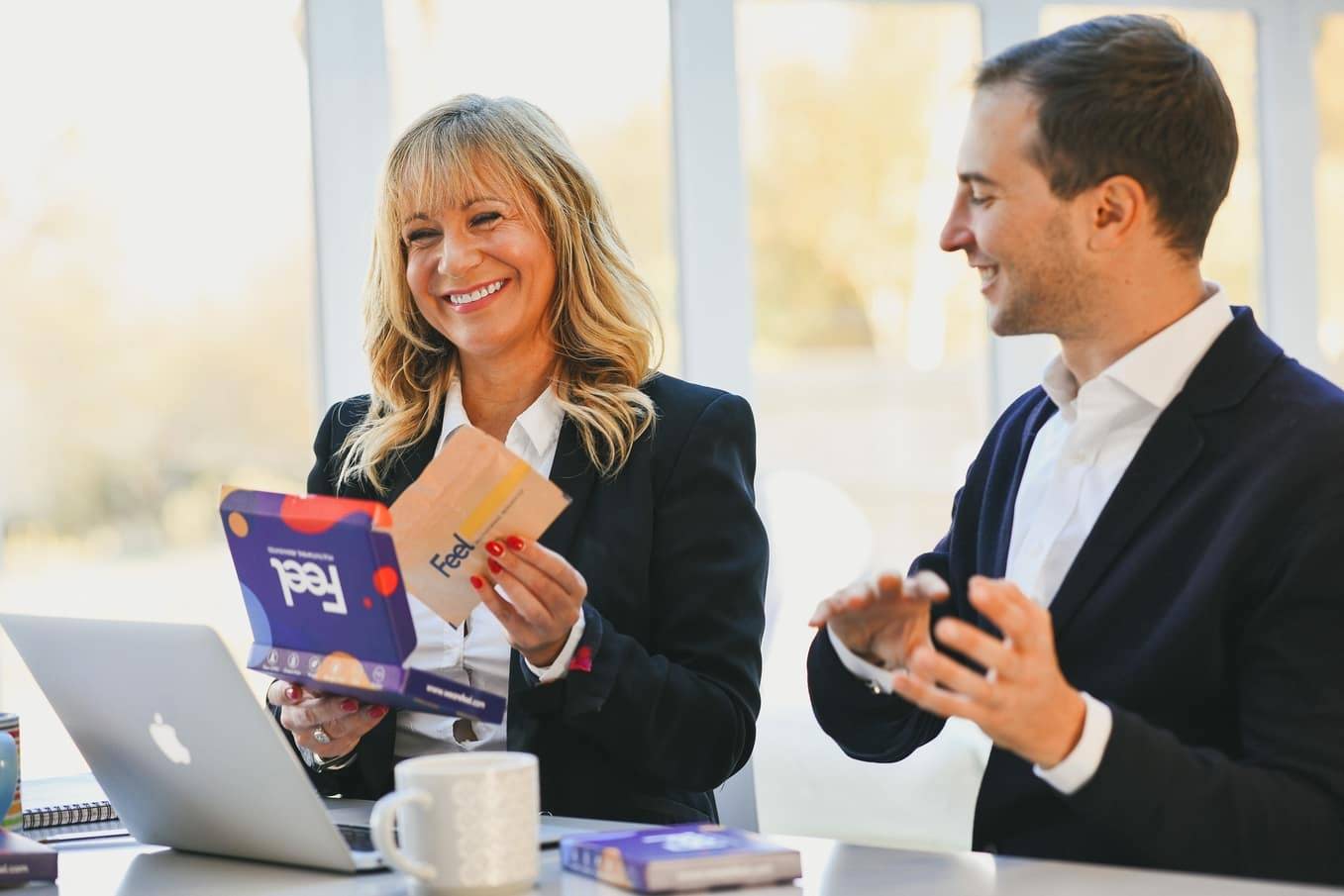 Imagine stepping into a health shop after a long day at work. You're on the hunt for a multivitamin that will kick the fatigue that's been following you for weeks. You want to be engaged and productive, but you wake up tired, and you have trouble focusing when you need to give it your all.
But how can you tell what the multivitamin on offer in the shop contains? Do we really want to ingest fillers, animal products or colouring agents from our multivitamins? Being aware that protecting your health is all-important, you leave the shop empty handed and turn to your smartphone to look for a better option. Online retailers, however, may offer the same brands you have just rejected at the health shop and the amount of time you have spent searching for the right multivitamin is driving you to distraction. You need a solution!
At WeAreFeel, we seek to provide a solution to this dilemma that so many busy people face. We firmly reject the idea that multivitamins should contain unnecessary ingredients and by meticulously crafting effective products, we believe we offer an alternative to industry-standard multivitamins currently on the market.
Who has time to mess around on the search for a better product? We offer a safe and natural multivitamin that arrives at your door exactly when you need it every month.
At every step along the way, our team makes the process of using WeAreFeel simple and straightforward. Let us help you find the right multivitamin to keep you active and healthy by delivering a product that contains the best nutrients that science has devised in the easiest and most intuitive way possible.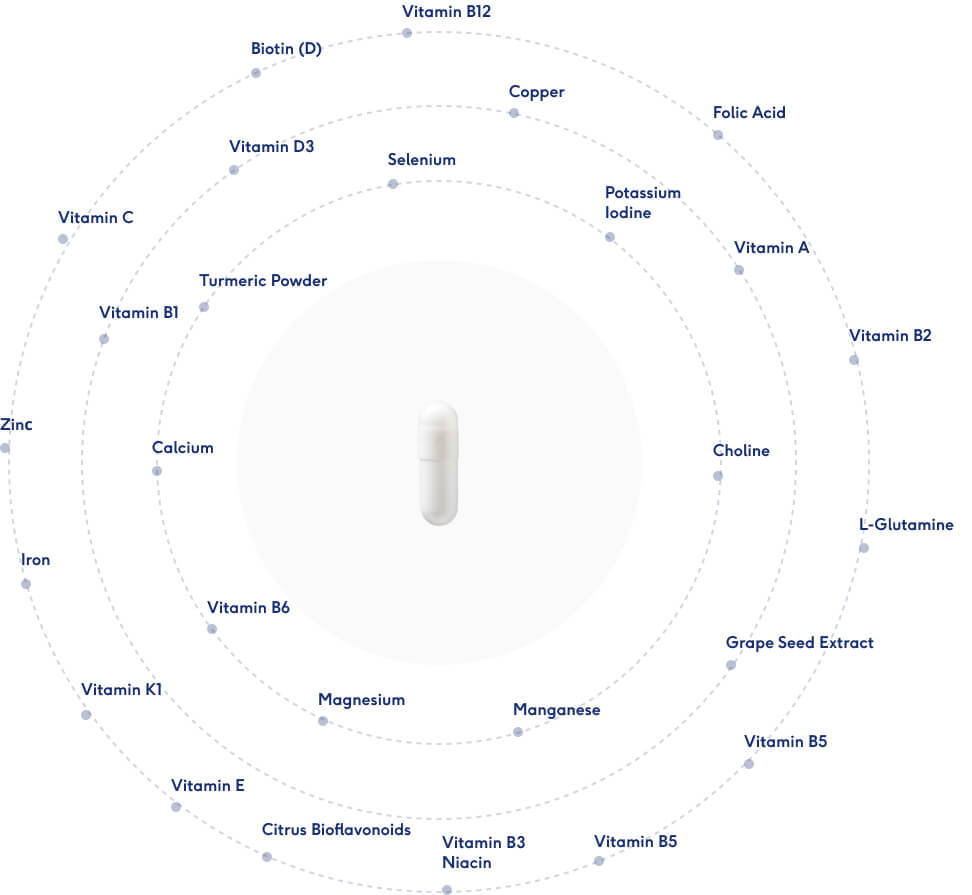 WeAreFeel seeks to make people healthier, happier and more productive by reinventing the multivitamin. We are an alternative to the industry-standard multivitamins currently on the market. Combining years of experience in finance and the tech startup industry, our core team takes a consumer-centric and holistic approach by offering a new dynamic multivitamin. By supplying the body with the vitamins and minerals it needs without the unnecessary additives we at WeAreFeel believe we can make the world a healthier, happier and more productive place.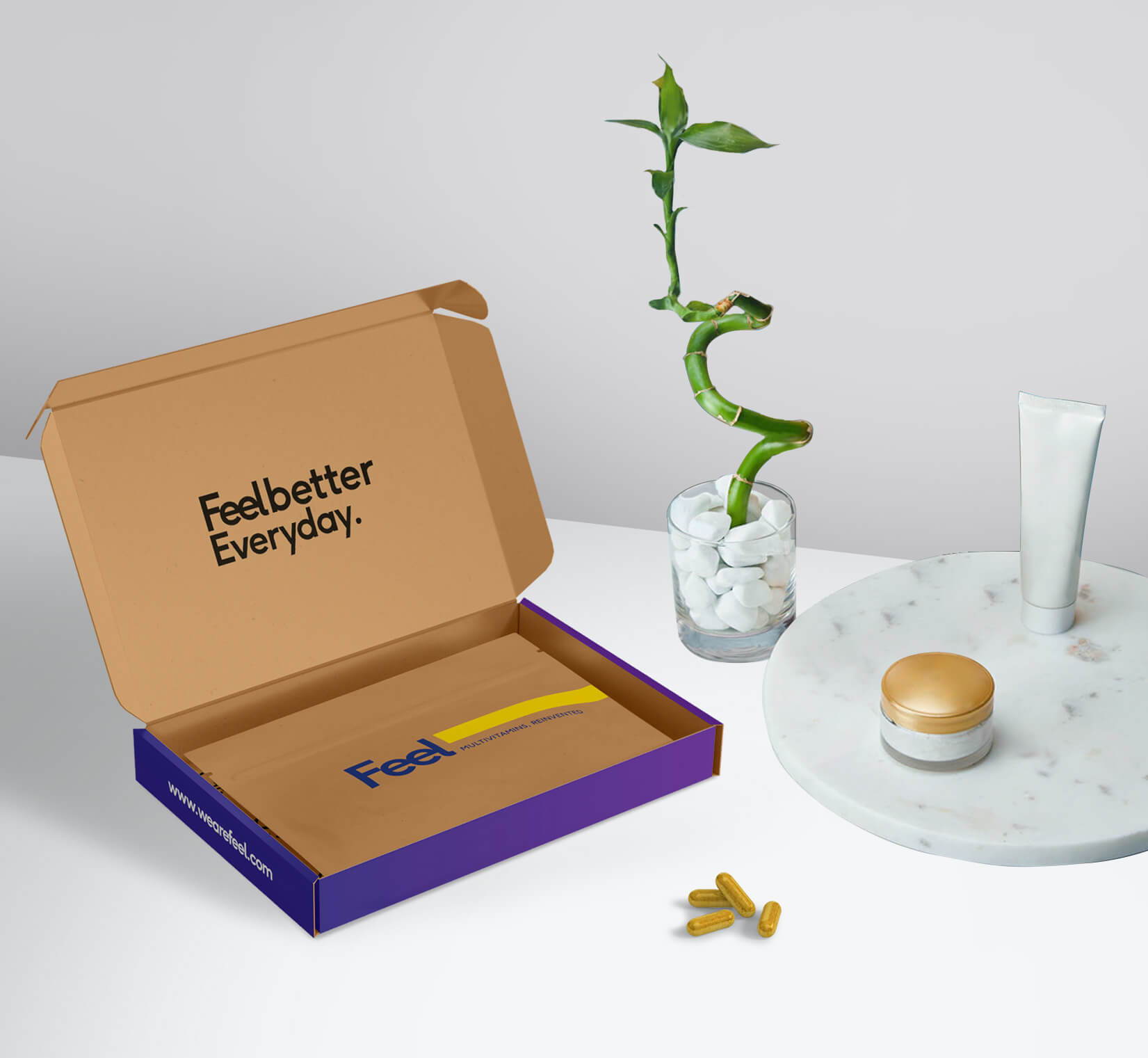 No Excess
We put the consumer first by creating the cleanest vitamin. By only using the highest quality natural ingredients we create the multivitamin that works best for you. No over-nutrition due to ridiculously high daily doses and no excess packaging. Moderation is perfect.
Backed by science
Our senior medical board and extensive research sifted through thousands of researches and studies to arrive at the perfect formulation that continues to improve on an ongoing basis.
Free from nasty additives
We are non-GMO and are vegetarian and vegan friendly. Our product contains no fillers, bulking agents or colourants. Even if you do not care about these things, we do, and trust us, your body will thank you.