Step 1.
Go to our website (wearefeel.com) and click on the right top icon (with a person) which represents the account login, or simply visit - https://wearefeel.com/account/login
Step 2.
Enter your email address and password.
Step 3.
If you get a notification saying "Invalid logic credential" when you enter your email – means you have not completed setting up your account and you will need to complete setting it up. It's very easy.

Step 4.
You need to complete setting up your account - please then scroll down on that page to the box that says
"Having issues managing your subscription" Click here
Or simply visit https://wearefeel.com/tools/recurring/get-subscription-access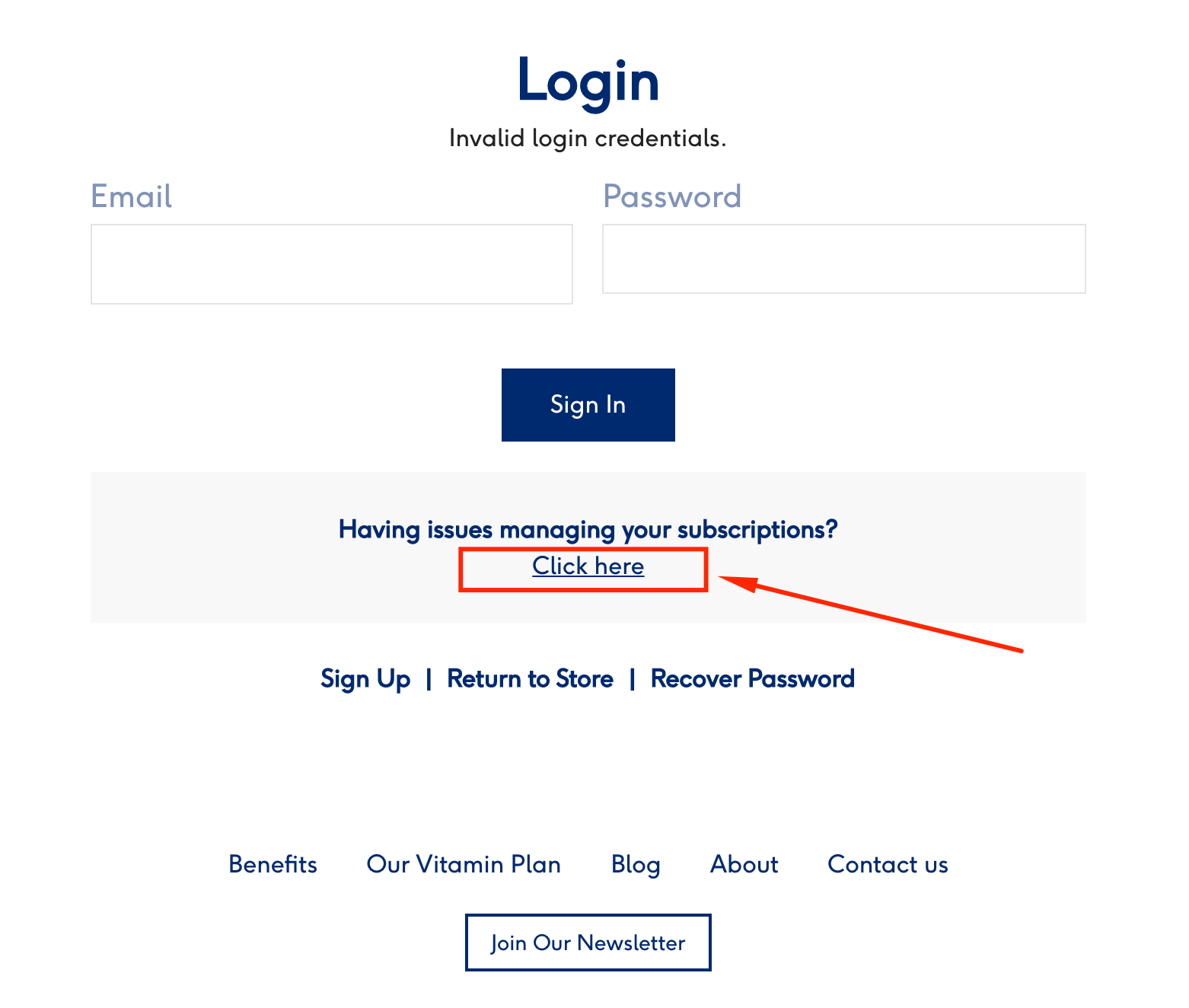 Enter your email address and click "Get Subscription Login"
You will then receive an email to your account with the activation link.
Step 5.
Click on the activation link sent to your email, add your details and log in to your account.
From there, you can manage all aspects of your subscription, pause cancel or apply a discount code.
We really hate to see you go, so why not give us a chance and continue for one more month with a 50% off? Same amazing product but for half the price.