As people become increasingly busy and time strapped, it's no surprise that certain aspects of their lives will suffer. So we decided to run some research to see just how much the ever-more dynamic world we live in was affecting people's lives.
The research revealed that more than half (56%) of respondents have sex less than once a week, with 48% citing being 'too tired' as the main reason. On top of this, we also found that nearly three quarters (72%) said they felt dissatisfied with the amount of sex they were having.
After the most common reason for not having more sex, which was being too tired (48%), almost a third (30%) of people said it was due to not having enough time. Of the 56% of people who say they are having sex less than once a week, almost all (94%) agreed that even though they feel they technically have time, they feel so inundated by work pressures and other responsibilities that their sex lives had become less important.
When asked 'what causes you the most stress?', more than half of respondents (51%) answered money, whilst almost a third (32%) said work was the most stressful thing in their life. When asked why money caused them so much stress, more than a quarter (28%) said getting on the property ladder was the main reason, while nearly half (46%) stated lack of savings. Of the remaining respondents, almost all (93%) of them said that trying to make ends meet was the reason money stressed them out.
We also decided to ask adults about their energy levels. More than three quarters (79%) of people said they constantly felt tired, with the most commonly stated causes being lack of sleep, bad sleep patterns and a poor diet. More than two thirds (70%) of respondents said that they almost never get their five a day, whilst more than a third said they rarely do an hour's worth of exercise a day.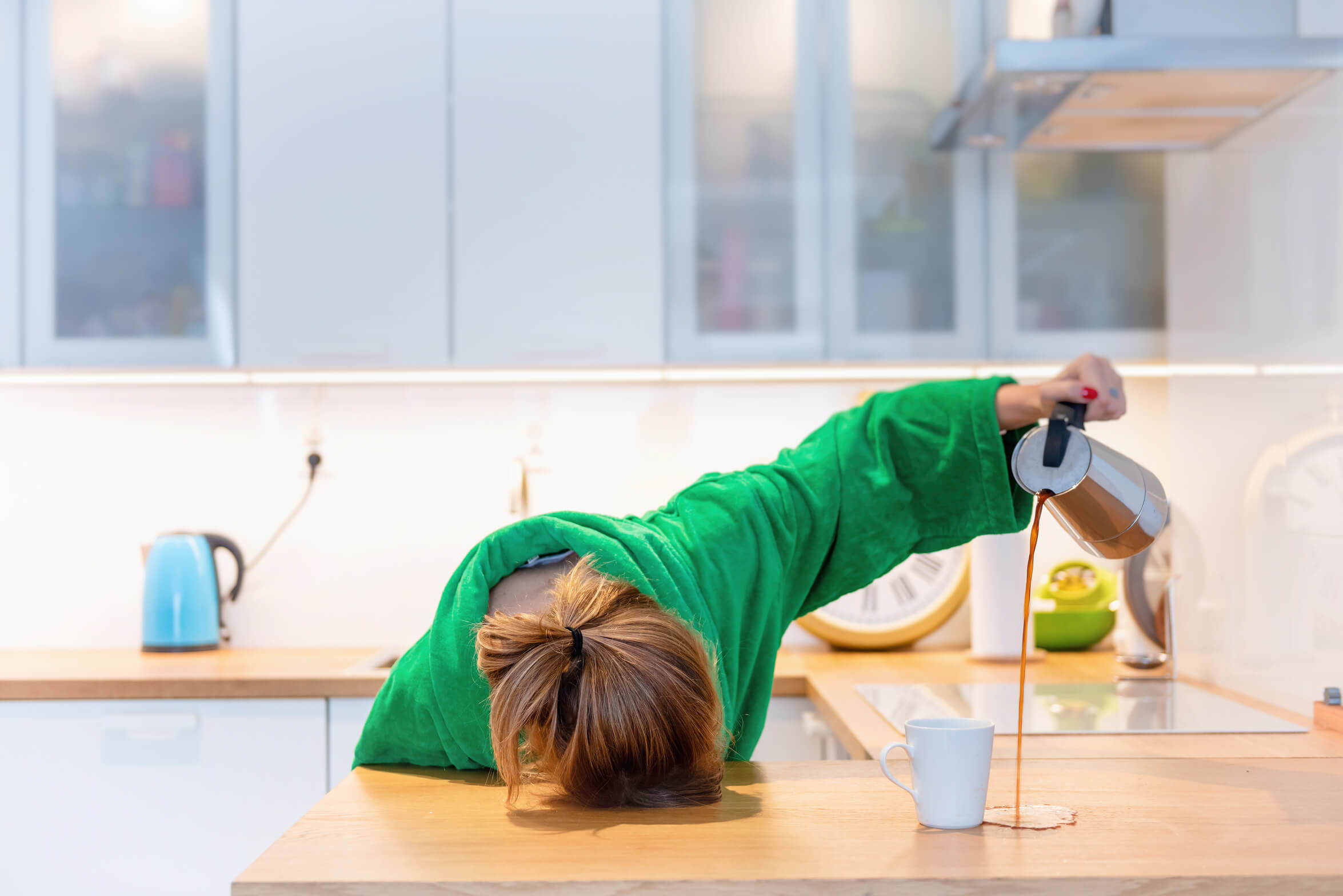 When questioned whether they were happy with their quality of life, more than four fifths (83%) said yes, however almost all (90%) said that they felt things could be improved. On top of this, when asked what would help them out the most, more than three quarters (77%) said money would have the biggest impact on their lives.
Our study also delved into the eating habits of people in the UK, and found that more than four fifths (82%) of the people we spoke to eat out, including takeaways, more than three times a week. This number went up to 91% who eat out or have a takeaway once a week or more.
KFC topped the list of people's favourite takeaways, followed by Domino's and McDonalds. When asked whether they felt their diet was impacting their productivity / energy levels, more than three quarters (79%) said yes, while another 14% said they didn't know.
WeAreFeel's CEO Boris Hodekal, says,
"The world is becoming an ever-more manic place and people seem to become more and more time strapped. It's no surprise that certain aspects of people's lives are suffering and their health and wellbeing compromised as a result.
"At WeAreFeel our ethos is all about making it convenient for people to get exactly what they need to take care of themselves and our study demonstrates what can happen when they don't. If people are paying special attention to their health and wellbeing, feeling better and having more sex as a result – well, then that can't be a bad thing!"
Our mission is to deliver the exact RDA of 26 key micronutrients, including Selenium, Vitamin A, Calcium, Folic Acid, Vitamin B12 and magnesium, as well as a multitude of minerals and phytonutrients, which play a pivotal role in increasing energy levels - something people in the UK seem to be in need of!